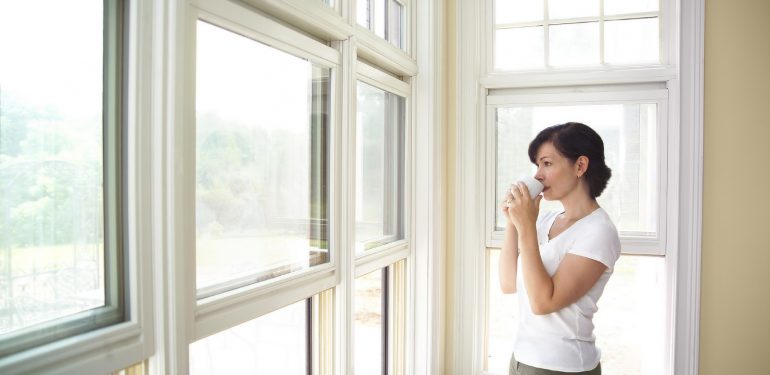 Window Protection: Safety against falling
The National Construction Code states that a window opening must be provided with protection, if the floor
below the window in a bedroom is 2 metres of more above the surface beneath. This clause is to protect young children and vulnerable people from falls from an openable window at a large height.
The below is an extract from the NCC describing how an openable bedroom window should be restricted: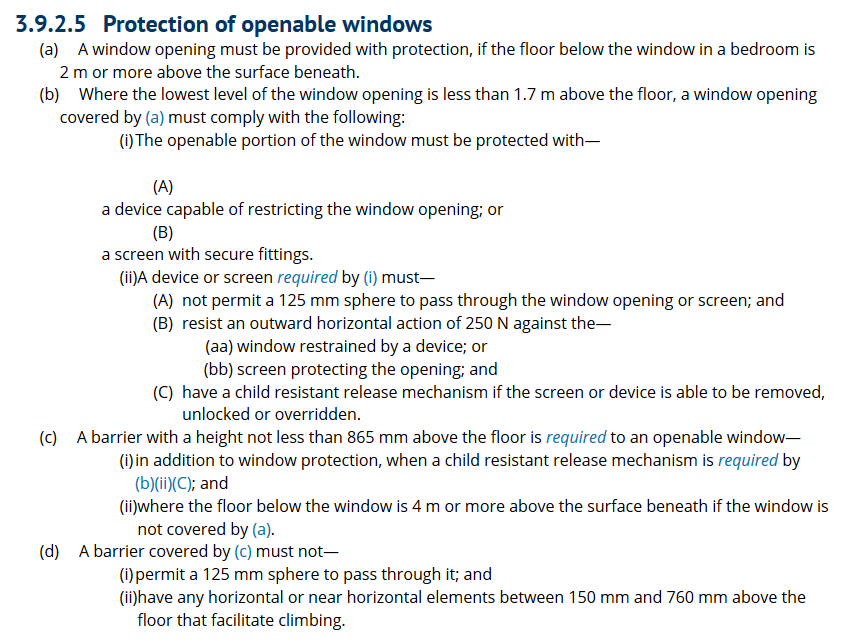 Cap-It-All Building Inspections Perth will report on windows which are not protected as part of our New Home Building Inspections & Practical Completion Inspection, as this would be non-compliant with the Building Codes of Australia. Although established properties cannot be expected to be brought up to current codes when sold, Cap-It-All will still report on this issue as part of our Comprehensive Building Inspection and flag the issue as a safety hazard, to bring you aware to the issue so you can ensure your family are kept safe.
To book an inspection with Cap-It-All Building Inspections Perth or get a quote, visit  
https://www.cap-it-allbuildinginspections.com.au/get-a-quote.
Written by: Charlotte Flatt of Cap-It-All Building Inspections Perth