Termite Inspection Perth
A Cap-It-All Timber Pest and Termite Inspection Perth will be carried out by our fully trained inspectors using traditional, non-invasive methods aided by the latest technologies including Thermal Imaging and the Termatrac T3i which is the only device that detects, confirms and tracks the presence of termites.
We will inspect and report on:
We will inspect all timber in all accessible areas including:
Structural timbers e.g sub-floor, floor, walls, stairs, ceiling joists, ceiling battens and roof framing.
Joinery and decorative timbers e.g doors and door frames, windows and window frames, skirtings and joinery.
Ancillary structures e.g False floors, built in cupboards and built in furniture.
Attachments and out-buildings e.g Garages, carports, pergolas, patios. Verandahs, sheds and posts.
Garden timbers e.g landscaping timbers, fences, logs, pool surrounds, garden boxes or tubs, firewood, paving blocks and sleepers.
Standing timbers e.g trees and stumps with a diameter greater than 100mm.
We will also report on any conditions that are conducive to timber pest activity, any evidence of previous termite activity, and previous termite treatment identified. Where Borer damage, Wood Decay Fungi or Chemical Delignification is discovered advice will be given on how to proceed.
Where active termites are detected we will:
Identify the termite genus, and where practicable and possible, the species and its potential to cause structural damage (please note an extra charge may be applicable if laboratory testing is required).
Report on the exact areas where termites were detected (this can make termite treatment easier and therefore more cost-efficient).
Proceed with eradication treatment and compile a future management plan in conjunction with our recommended pest controller or in conjunction with your preferred pest control company, or alternatively just provide the report for you to proceed with independently.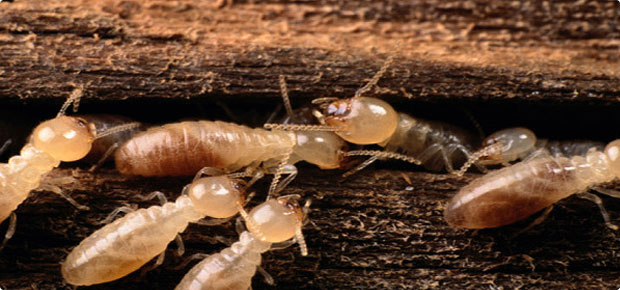 At Cap-It-All we are experts in identifying and reporting on timber pests but do not personally carry out termite treatment, thus avoiding any conflict of interest. Identification of timber pests within a property is of absolutely no future monetary gain to us. With specialised equipment and strong knowledge, we offer a high value termite inspection.
Installation of modern treatment barrier systems in new homes such as Termimesh, cannot, popular to general belief, prevent termites from infesting Western Australian homes. They are preventative measures designed to force termites to forage their way around them facilitating easier detection.
Likewise, modern chemical barrier systems can be extremely effective in repelling termites when professionally installed, however due to environmental concerns the chemicals used are not as potent as those administered in the past.
The only sure way to prevent termites from devouring your home is to constantly monitor and manage them. These are some of the reasons that it is almost impossible to insure your home against timber pest damage.
As part of our service we will devise an individual management plan for your property which will include annual inspections as a minimum.