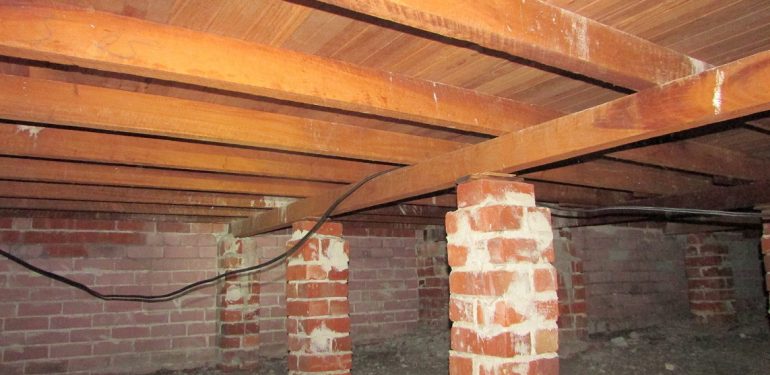 Sub Floor Building Inspection Perth
Purchasing a home on stumps/with a sub floor area? For homes built prior to 1970 building a home with timber floors on bearers and joists rather than today's concrete slab was common. Cap-It-All Building Inspections Perth inspect properties with sub-floor areas from Quinns Rocks, to Mount Lawley, to Bayswater, to Kwinana, and everywhere in-between.
Why Do I Need a Sub Floor Inspection?
The sub floor framework forms part of the structure of the property, and problems related to termite damage, moisture and damp-related defects, damaged structural timbers and inadequate ventilation are just some of the defects that can be identified by Cap-It-All Building Inspections Perth during an inspection of the sub floor.
During Which Inspections to Cap-It-All Building Inspections Perth Inspect the Sub Floor?
Inspection of the sub floor area is carried out during Cap-It-All's Comprehensive Building Inspection Perth, Structural Building Inspection Perth and Timber Pest/Termite/White Ant Inspection, to identify structural defects, live termites, timber pest damage and other defects within the sub floor.
What is Reasonable Access?
Australian Standard 4349.1 defines safe and reasonable access as a crawl space of 400mm minimum under the bearers within this area. It is also important to ensure a manhole exists, which is often located to the exterior of the property or to the timber flooring within the interior of the property. Cap-It-All Building Inspections Perth's expert inspectors will make every attempt to ensure the sub floor area is inspected thoroughly, and pictures are provided to all accessed areas.
If you'd like to book Cap-It-All Building Inspections Perth's Pre-Purchase Building Inspection or get a quote, visit https://www.cap-it-allbuildinginspections.com.au/get-a-quote/.