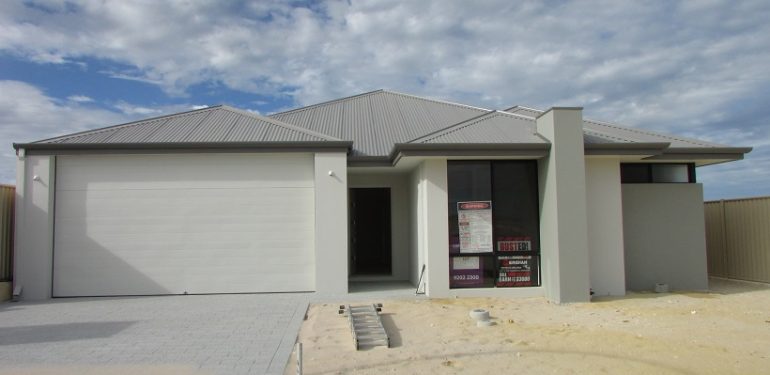 Pros and Cons of Building with Project Builder vs Custom Builder
What is the difference between a Project Builder and a Custom Builder or Boutique Builder? Project Builders build a large volume of homes each year; popular project builders in WA include Dale Alcock, Aveling Homes, Ventura Homes and Plunkett Homes. Many of these building groups run under multiple names depending on the spec of the home, for example, Dale Alcock owns The ABN Group which has the likes of Homebuyers Centre catering to the first home builder market, Celebration Homes catering to medium-spec builds and Webb & Brown-Neaves catering to a higher specification. A custom builder will only build a limited amount of homes per year and may have a nucleus of only a few permanent staff running the business.
Below we look at the pros and cons of engaging a project builder vs a custom builder:
Project Builder:
Pros
Money savings; project builders usually have access to a much better rate on suppliers and materials (and sometimes actually own the supply company themselves) given the amount of business they do. This saving can then be passed on to the client building the home in areas.
Experience; with the amount of homes project builders construct they have dealt with an array of problems and issues surrounding contracts and compliance. Managers, supervisors and support staff may be well-equipped in better dealing with issues that may crop up if it is something they have dealt with before.
Display homes; project builders will usually have display homes within new estates so you can get an idea of what their finished product will look like.
Cons
Standardised plans and designs; project builders will usually have set plans and specifications which will have little room for change, so you won't be able to customise your home to exactly how you want it.
Accessibility to speak with supervisor; many project builders in Perth will not provide contact details of supervisors to clients, you will have to speak through a consultant within their office to get an answer on any queries you have throughout the construction process. Site meetings with your supervisor may only occur 1-4 times throughout the whole building process.
Salespeople; project builders will have sales people to assist you prior to construction, although these people often have little knowledge of the construction process itself and will no longer assist after you've signed your building contract. As in all industries, building salespeople can be pushy in trying to get you to put pen to paper.
Custom Builder:
Pros
Client-focussed; you will usually only deal with one or a few people throughout the whole building process from sales through to completion, so your builder will focus more on satisfying your needs and staying accountable. Taking your calls and meeting you on site is more common in custom builders.
Custom plans; custom builders will create a design based upon your wants and needs, rather than trying to sell you a standard floor plan. This will allow you to copyright your plans, so your home is unique rather than a generic design.
Complexity of the block; if you have a sloping, narrow or battle-axe block which may require extra attention, a custom builder will be more accommodating than a project builder.
Cons
Cost; custom builders do not have access to the same discounts for suppliers and products as project builders since they build less homes per year.
Less evidence of a proven track record for great work; unless they've been around a long time and have a large portfolio of previous projects its difficult to determine that a smaller, custom builder is experienced and will provide you with the level of quality you desire. Its very important to get some information on previous projects a custom builder has completed to ensure they have the experience to provide a great product.
Risk factor; Larger building companies, although also vulnerable to bankruptcy, usually have a larger contingency to protect against it. A few mistakes can lead to a quick financial demise in home building, so ensure as a minimum that your custom builder is adequately insured.
There are advantages and disadvantages to engaging a project builder or a custom builder and your decision should be made after much thought and research depending upon the circumstances of the project. All builders must offer a minimum 6 year compliance warranty however some builders will offer a structural warranty that outlasts this if they are confident in their product.
Looking for further advice on building a home in Perth? Contact Charlotte Flatt at Cap-It-All Building Inspections Perth.
Previous

Faulty RCDs