Cap-It-All Building Inspections is a boutique, customer centric, family run business offering a home and building inspection service to the Perth metropolitan area that will provide valuable insight regarding the current condition of a residential home prior to its sale/purchase.
We are a family business with each member possessing formal qualifications from accredited institutions, extensive experience and a keen interest to keep up to date on the latest developments within the building industry. Our inspections are both thorough and impartial with modern systems in place to produce easy to understand, detailed reports that include full colour digital photographs & exceed the Australian Standard Guidelines.
We utilize the very latest state-of-the-art equipment and tools including thermal imaging cameras and the Termatrac T3i to assist us in providing our clients with the most accurate and comprehensive property reports.
Cap-It-All Building Inspections apply our family values of honesty, loyalty, integrity, industry and faith in our dealings with our valued clientele. We aim to provide an efficient, hassle-free service which provides sufficient advice and information to empower customers with the knowledge to proceed confidently in their transactions.
Meet Our Building Inspectors
See the below links for details of our inspectors' qualifications and experience:
Building Inspector Support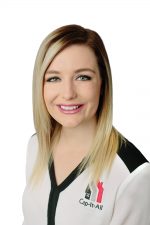 Charlotte Flatt: Charlotte has been working in the property industry for over 10 years, holds a Diploma of Property Services and is conversant with real estate contracts. She was a personal assistant to a local Real Estate Agency owner prior to forming her own business specialising in producing Property Condition Reports for property managers and private landlords.
Charlotte is renowned for her solid work ethic and attention to detail. She also holds a Bachelor of Commerce (Management Major) and Diploma of Accounting. In addition to this, Charlotte holds a Certificate IV in NatHERS Assessment and is an accredited energy efficiency assessor.
Charlotte strives to build relationships with like-minded professionals that can assist in ensuring we provide our clients with the best possible advice and service. This allows our inspectors to have added focus in expanding their knowledge of the building inspector Perth industry.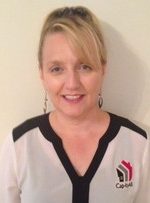 Kim Flatt: Kim has 17 years experience working full time for the Western Australian Education Department and has also
administrated for Mark on a part-time basis in our various building businesses for around 28 years. Kim is extremely creative and possesses exceptional skills in creating and implementing effective and efficient systems.
Kim is very customer focused and places great importance on customer service and satisfaction.
Kim is a valuable point of contact if you have any queries whilst searching for your building inspector Perth.
Our inspections business is unique in that we have two inspectors & two full-time administrators, allowing our inspectors more time to conduct the inspections and liaise with our clients to ensure that the adequate action has been taken should a major defect be identified in a building.
The average time that an inspector will spend at the premises inspecting a building when conducting a comprehensive building & timber pest inspection is 2-3 hours. We believe that this time is necessary to conduct a thorough & accurate report, whilst also conducting additional tests should they be required. We have often been told we are the slowest building inspectors in Perth, although we believe that's a good thing!
Look no further for your building inspector Perth.