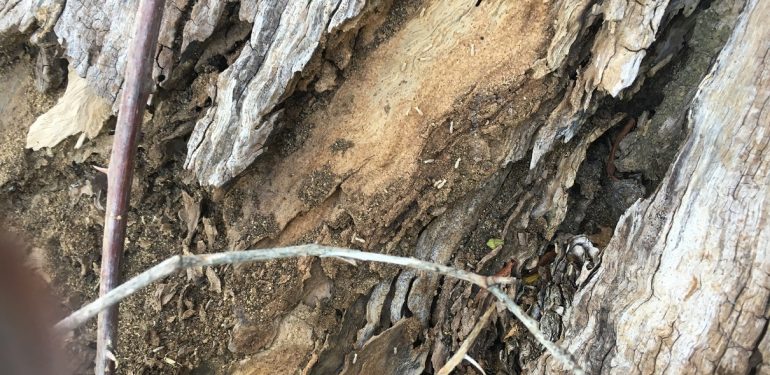 **WARNING – Live Termites**
The below video shows our inspector Mark showcasing how he probes timbers using a knife to find live termites within.
Why do I need a Pre-Purchase Timber Pest Inspection
A Timber Pest Inspection, Termite Inspection or White Ant Inspection, is essential in WA prior to purchasing a property. Termites are rife throughout the Perth metropolitan area, and an expert can identify the signs that there may be a nest located to or near your property.
What should I do if Cap-It-All Building Inspections Perth identify live termites to the property I'm purchasing?
Depending upon the sales contract you've signed, the seller is often liable to eradicate the termites, and in cases rectify the damage caused by the termites. Cap-It-All Building Inspections will offer a telephone consultation
after issuing your report to give further advice and answer any questions.
Cap-It-All Building Inspections Perth carry out Timber Pest Inspections, which include inspection for
termites/white ants, borers and fungal decay in compliance with Australian Standard 4349.3-2010.
Have the peace of mind to know they property you are purchasing is free of termites and damage.
Cap-It-All offer great prices on these inspections when Timber Pest Inspections are bundled with a Building
Inspection. Contact us now to book.
This article was written by Charlotte Flatt of Cap-It-All Building Inspections Perth.