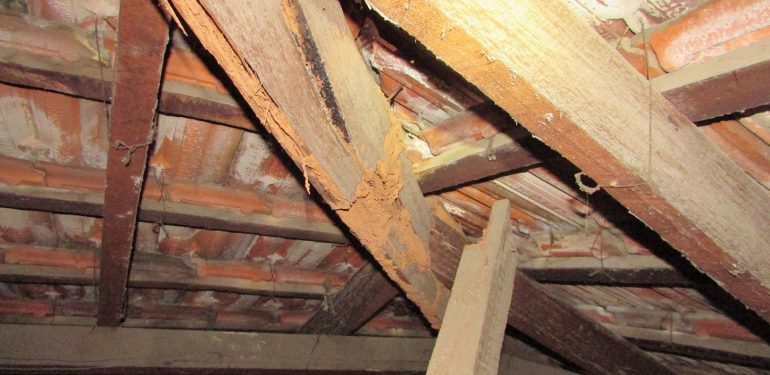 Termite Damage to Your Roof
In the past few weeks Cap-It-All have identified termite damage to roof spaces in multiple properties. Termites can cause a large amount of damage, which can put occupants' safety at risk.
Some considerations include:
Sagging ceilings
Ceiling joists that have been eaten away by timbers will no longer support the ceiling. Ceilings can then in turn collapse, injuring occupants below.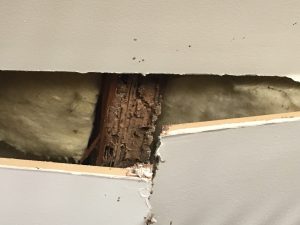 Roof covering
Similarly, roof timbers that have been eaten away by termites will no longer support the roof covering, particularly a heavy, tiled roof. It is important that the roof covering is not walked upon if termite damage is evident within the roof loft space as collapse of the roof covering may occur.
Visibility of all damaged timbers
A full, comprehensive inspection  should be undertaken to identify all termite-affected timbers. Some damage may not be visually evident as they may be concealed behind air con ducting, insulation or wall coverings. An
invasive inspection may be necessary to confirm the extent of the damage caused by the termites.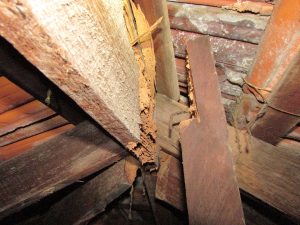 If you're concerned about termites and termite damage within the home you own or are purchasing, have an
expert from Cap-It-All Building Inspections undertake a full assessment to ascertain the extent of the damage, whether the property is salvageable, the potential costs to rectify and what steps should be taken to ensure
further damage is avoided.
This article was written by Charlotte Flatt of Cap-It-All Building Inspections Perth.