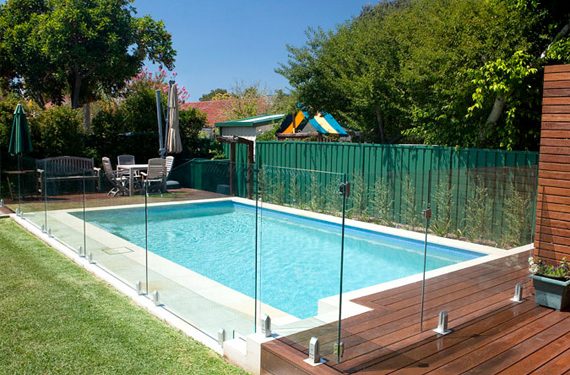 Top Pool Safety Compliance FAILS
Drowning is the most common, preventable cause of death in children between 0-5 in WA. For every drowning death, it is estimated that a further 10 toddlers have a near-fatal experience.
With the recent death of another two toddlers last weekend, the WA ombudsman has undertaken an investigation into child drownings and made 25 recommendations to prevent child drowning.
At Cap-It-All Building Inspections Perth we find areas of non-compliance in approximately 8/10 pool barriers, including to barriers the council have recently "passed" as being compliant. Contrary to popular belief, pool/spa barrier compliance isn't just related to pool fencing. There are many aspects involved in ensuring children are safe from drowning in your pool.
Some of the most common areas of non-compliance Cap-It-All come across include:
Faulty gates/latches
Gates must be self-closing from all positions without the use of force. In addition to this, the latching device must be located in a certain position and must operate automatically upon closing of the gate. Over time it is inevitable that gates and latches can require maintenance, particularly if they're used regularly. Although the local council may have tested a gate 4 years ago, that does not mean it still operates as intended today.
Self-closing doors & child-resistant windows
Concessions may apply if a pool was constructed prior to 5 November 2001 – this is why some pools may not have a fence around them, but instead doors leading onto the pool area are self-closing. The door must comply with many other compliance factors.
Similarly, if windows face onto a pool area, they are required to be fitted with restrictors to ensure they cannot be opened to a point that could allow access to the pool area by the child.
Climbable Objects
Having climbable items within close proximity to a fence may provide a child the opportunity to use the item to gain access into the pool area over the fencing. No climbable objects should be located within the "non-climb zone", to ensure children have no way of climbing over the fence.
Legislation states that when a property is sold, the swimming pool or spa barriers must be compliant with the relevant legislation. This means that the seller should pay to rectify any defects associated with the safety barriers. If you purchase a property with a swimming pool, it is best to have the barriers inspected by a suitably qualified inspector, even if the seller has had the pool barriers passed by local shire/council. Recent changes to legislation has caused further confusion in ensuring barriers are compliant, hence why an investigation by the WA ombudsman was warranted.
Having Cap-It-All undertake a Swimming Pool Safety Barrier Inspection could save the life or injury of a child by ensuring the home you're purchasing/residing in has compliant barriers with current legislation.
Cap-It-All offer great prices on these inspections when bundled with a Building and Timber Pest Inspection. Contact us now to book.
This article was written by Charlotte Flatt of Cap-It-All Building Inspections Perth.
Pool Safety Perth