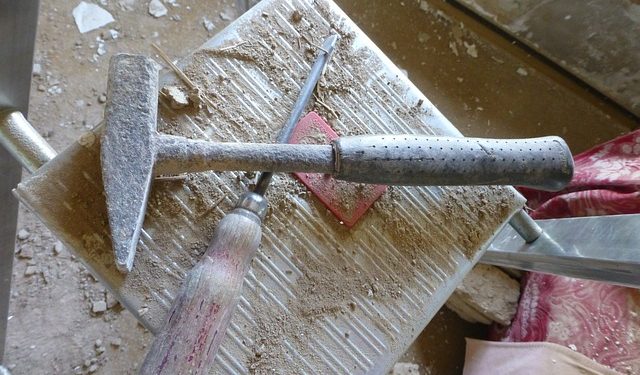 All That Glitters is Not Gold
Have you been impressed and amazed by the expert renovation teams that grace our television screens with such regularity? Have you often wondered how they can totally transform a dark, dowdy, inhospitable property into a light, bright, enchanting home on a budget that would normally be barely sufficient to purchase the family car?
This year I was given the opportunity to find some answers when I was employed to conduct an inspection and compile a Pre-Purchase Report on a property in Kelmscott, WA which had been the subject of a renovation show by the "Selling Houses Australia" team approximately one year previously.
With 35 years' experience in the building industry and many renovations completed for both clients and personally I have always been a tad sceptical of the apparently amazing completions on shoe-string budgets that we are constantly exposed to on our television screens.
Whilst conceding that profiting from renovation is viable, in my experience these profits are quite often a result of market movement, purchasing below market value, professional renovating companies with permanent access to the best planners, organisers, building professionals and tradespeople in the business, or last but not least a "painting over the cracks" approach in which methods are deployed to spruce up a property temporarily in order to secure a short term gain.
So what did I find?
1)    Spraying of kitchen and bathroom tiles and fittings faded, marked and peeling in multiple areas.
2)    Fungal decay in the supporting timbers on an attached pergola that was in turn expanding and causing structural damage to the brickwork.
3)    Fungal decay to an upper storey verandah which required immediate attention to prevent the development of a serious safety hazard.
4)    General marking and flaking of paintwork resulting in moisture penetrating external timbers and re-igniting fungal decay.
5)    Cupboards not painted internally.
6)    Replacement doors fitted prior to the laying of timber laminate flooring resulting in the destruction of the floors by the doors not being correctly trimmed to size and dragging against the floor surfaces.
7)    Structural damage occurring to the external brickwork caused by expanding non-structural steel ties.
8)    Unaddressed drainage issues which were conducive to both foundation instability and termite attack.
9)    Safety compliance issues.
All of these defects had either developed due to the "painting over the cracks" renovation that was undertaken around a year previously, or, had been temporarily disguised, or, were as a direct result of either a determination to make a profit come what may, or an ignorance of sound building practise with regard to health and safety.
All this on a property that did not contain a roof loft space/attic where we normally find the majority of defects/issues/safety hazards on both new and established homes. After compiling the report and discussing the findings in an hour long telephone consultation with our client, it was decided to complete the purchase albeit at a reduced purchase price.
Having watched the programme, the renovation team had repeatedly expressed their concerns over being able to complete the project with both inadequate timelines and funding. This had resulted in the television crew skilfully presenting the finished product in a manner that highlighted accomplishments and concealed their shortcomings.
The property did not sell and was rented for around a year prior to being purchased by our client. With the median price of Perth houses currently around $530,000 it is of paramount importance to consider the implications of "caveat emptor" or "buyer beware".
In our modern, profit-driven society it is imperative that you engage the services of a professional building inspector to assist you in your transaction. At Cap-It-All Building Inspections Perth we will provide you with the necessary information, documentation and advice to allow you to proceed confidently in what may be the largest purchase you will undertake in your lifetime, after all, all that glitters is not gold….