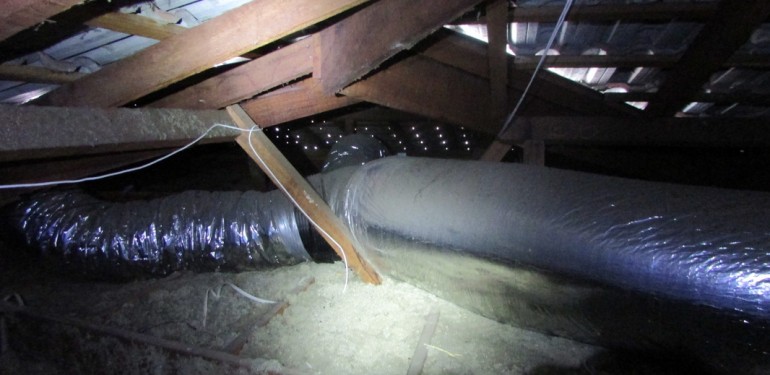 What is Reasonable Access when Conducting Building Inspections?
When we receive enquiries for conducting pre-purchase building inspections a common question asked is 'will we inspect the roof loft space?' The answer is always a resounding yes, as long as reasonable access is available. In fact, any inspector who does not access the roof space when access is available is not abiding by the Australian Standard for pre-purchase building inspections. In this blog we explain the general principles of reasonable access & discuss our processes to ensure that access is achieved throughout your potential home.
So what is reasonable access?
The Australian Standard for pre-purchase building inspections is AS 4349.1 – 2007 Inspection of Buildings Part 1: Pre-purchase inspections – Residential buildings.
The following is applicable from AS 4349.1-2007: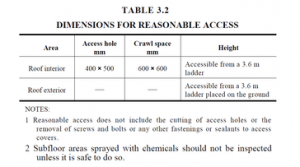 The above table is fairly self-explanatory when assessing what constitutes 'reasonable access', and these dimensions should allow access to the majority of area to homes around Perth.
Are there any further limitations to obtaining reasonable access?
A building inspector must make clear to you any limitations that may arise throughout the course of conducting a building inspection. Common examples of limitations may include thick vegetation, excessive insulation within the roof loft space (we have seen left over batts stacked upon each other), air-con ducting, stored goods / furniture, or narrow boundary clearances.
To ensure that limitations are kept to a minimum, we send out a document to the current owner or relevant party stating our expectations prior to attending the property to conduct the inspection. A few examples of important considerations include:
Pets: We recommend that any pets be taken off-site during our inspection. Where this is not possible, we will ask that the occupant ensure pets are kept in a secure area that will not hinder our inspection process.
Manhole: This is probably the most important area for the occupant to allow us access to. If access is prohibited we notify the occupant that our client (you) may view this as possible concealment. This may result in further inspections being required, incurring additional costs and delaying the settlement process.
Locked Doors: All doors should be unlocked to allow us to fully inspect the premises.
Furniture: AS 4349.1 – 2007 forbids an inspector from moving furniture and insists the inspection should be visual only. We make every attempt to ensure furniture is stored neatly and will not affect us conducting our inspection effectively.
In the past we have had instances where the occupant of the property informed us that there wasn't a manhole in place prior to our arrival. This allowed our client to negotiate with the seller for a new manhole to be installed prior to us conducting the building inspection, which caused no delay in settlement and a satisfactory inspection outcome for our client.
Will access restrictions or limitations be detrimental to the outcomes of the building inspection?
In most of these instances your inspector should be adequately qualified to make a judgement on the overall performance of the building despite the above limitations. For example, a property that we recently inspected had difficult access restrictions from the main area of the roof loft space into the roof loft space within the front garage. However, the inspector had noted upon arrival that the roof tiles appeared undulated and as such it was of the utmost importance that the area be inspected. The inspector managed to manoeuvre a way over the air-con ducting and into the roof loft area over the garage, where the effort put in was vindicated as a major defect existed within the roof loft space.
Unfortunately there are instances where access will not be possible, as we have witnessed some instances where there is no manhole. This is much more likely to be applicable to houses that are split level or have had small renovations where gable walls are left extending into the roof loft space. If we can pre-empt these situations from the office prior to attending the inspection then we will make the necessary enquiries, although at times this may prove difficult. In these instances an invasive inspection must be recommended by your building inspector. This may be achieved by simple methods such as the temporary removal of the roof covering, or may require other means to achieve adequate access.
At Cap-It-All building inspections we believe it is essential that all of your potential home by fully inspected to ensure that you move into a safe house. We will make every effort to make this possible at the first attempt of asking, and if this is not possible, we will clearly state the areas that require further inspection.