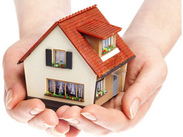 Buying Property in Perth – What Cap-It-All Building Inspections Perth Thinks You Need to Know
| | |
| --- | --- |
| When buying property in Perth there are so many things to consider. What can I afford, where do I want to live, where do I even begin when assembling my team of professionals?? Buying a home is usually a very emotional feat so it is important to follow a structured process from the beginning to ensure you purchase the right property for the right price. | |
Plan
– What can you afford? The best thing to do firstly is to create a budget to determine exactly how much disposable income you have after paying out your expenses.
– What can you borrow? Next you will need to speak with a mortgage broker or lending institution so that you know how much you can borrow.
– Set your goals. Having clearly defined goals is important – are you buying the property so that you can lease it to tenants down the track? Do you want a block that could potentially be subdivided in the future? Or are you looking for your dream home that you plan to live in for years to come?
– Pre-Approval. Obtaining pre-approval for your finance from your bank/lending institution can give you a considerable advantage over other purchasers when you're ready to submit an offer.


Research
– Which suburb do you want to live in? Do your research and understand which amenities are important to you. You may want to live in an area with great schools for your kids. Maybe you want to live in a trendy suburb with plenty of shops and restaurants/cafes?
– What type of property do you want to purchase? Think block size, orientation, age and maintenance responsibilities of the property. An agent brief sheet can help local agents in the area you want to purchase understand what type of property you desire so you can be contacted first when your perfect property comes on the market.
– Consider using a buyer's agent. A buyer's agent can be paid a fee to do all the hard work of finding you the perfect property. This can be particularly convenient for interstate or overseas buyers.
Offer
– What should be considered when viewing a property? Take extra care when viewing a property to ensure you note any minor defects that you will have to take on if purchasing the property. Does the property have extra appliances such as a dishwasher and air conditioning?
– What will the property cost? Don't forget to consider additional costs such as stamp duty, registration fees, settlement agent fees, lender's mortgage insurance and removalist costs that you may not be able to add to your loan.
– Engaging a settlement agent. You will need to engage a conveyancer/settlement agent to act on your behalf and transfer the property title into your name. A settlement agent acts for you so they can offer you any necessary advice about the purchase and should follow up issues like whether council approval is held for necessary structures and whether an electrical safety certificate has been supplied in relation to smoke alarms and RCDs.
– Placing an offer. Ensure that you understand what is written in the sale contract and add any special conditions that may be in your best interest. Don't forget that the real estate agent is acting on behalf of the seller and not you.
Inspect

– Building, Timber Pest and Swimming Pool Inspections.Ensure your contract has an annexure for a building and timber pest inspection to be carried out. Swimming pools/spas must have barriers that comply with regulations, so if you are buying a property with a pool you should have these inspected too.

– Final Inspection. At the final inspection, about a week before settlement, you will attend the property with the seller and ensure all electrical, plumbing and gas appliances are in good working order (assuming this condition is written in your contract).
Settle
– Settlement Day. Before settlement takes place you will need to organise insurances, relevant amenities such as gas, electricity and telephone connection and removalists. Don't forget that if the seller is living in the property you are buying, they technically have until midday the day after settlement to provide you with all access devices for the home.
The above is just a condensed/simple guide for buying property in Perth, but luckily Cap-It-All Building Inspections Perth have created a website which provides Perth home buyers with a detailed guide of the process from start to finish. Not only can the website provide you with free advice and tools that will aid you in purchasing the perfect property, it can also put you in touch with experienced, reliable professionals who will work in YOUR BEST INTERESTS such as mortgage brokers, buyer's agents and settlement agents.
Visit www.buyingpropertyperth.com.au to see what the team at Cap-It-All Building Inspections Perth have put together to help you make the best decisions when purchasing property in Perth.