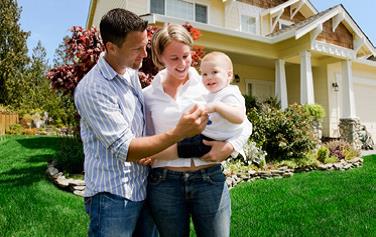 Get Your Pre-Purchase Building and Timber Pest Inspection for Free !!
| | |
| --- | --- |
| Not many people are aware that the State Government offer a scheme administered by the Department of Commerce called the HBAA (Home Buyers Assistance Account). This scheme offers first home buyers $2,000 to assist them with the incidental expenses of buying a property, such as settlement fees, mortgage registration fees and inspection fees (building and timber pest inspections). | |
To be eligible for the grant the below criteria must be met:
• You are purchasing an established home for less than $400,000 (this amount is subject to change, please visit the Department of Commerce' website for up to date figures.
• This is your first purchase of property in Australia (if you are purchasing the property with somebody who has already purchased property within Australia you may be entitled to a part-payment).
• You are purchasing the home through a licensed real estate agent and establishing a mortgage through a lending institution (i.e a bank, building society or credit union).
• You intend to live in the property for a minimum of 12 months after the settlement date (the property cannot be rented out during this time. If there is a lease in place when the property is purchased the lease must expire within 6 months of the settlement date and you must immediately move into the property and reside there for 12 months).
You can obtain an application for the HBAA on the Department of Commerce' website. The grant will be paid to you in lieu of you purchasing a property, but you must lodge the application within 90 days of your offer to purchase being accepted. The application must be lodged along with a final copy of your Offer and Acceptance contract and a final Settlement Statement (provided by your settlement agent).
Some frequently asked questions:
Q) How long does it take to receive the grant?
A) The grant can take up to 8 weeks to be approved and paid.
Q) Will the grant be paid directly to me?
A) No. The grant will be credited to your lending institution; their policies will dictate where the grant will be credited to.
Q) Is the HBAA the same as the First Home Owners Grant?
A) No. The First Home Owners Grant is separate to the HBAA and you may be entitled to both.
Q) What if my purchase price slightly exceeds $400,000, am I still entitled to the HBAA?
A) No. To be eligible your purchase price must be below $400,000.
Q) Am I still entitled to the HBAA if I have owned an investment property before but never lived in it?
A) No. To be eligible your name must not have been on a property title within Australia.
Q) Does my income affect my eligibility for the grant?
A) No. Income level is not factored in when determining eligibility for the HBAA.
The Home Buyers Assistance Account is a great scheme that helps many first home buyers to cover their incidental expenses including their Building Inspection and Timber Pest Inspection.
To view our services or book an inspection please visit the Cap-It-All Building Inspections Perth website.