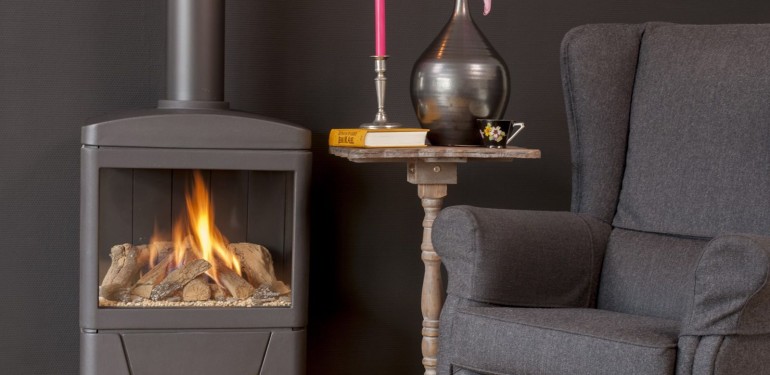 Stay Warm (and safe!) This Winter
With winter underway many people will be firing up their gas heaters. A large percentage of these people would not have given any thought to the safety of these appliances, especially gas ventilation requirements.
Although not a major problem in Australia, on average one person is killed and many others seriously injured
every winter by the effects of carbon monoxide released by gas heaters, particularly the flue-less type that are connected using a gas bayonet fitting (quick connect device socket).
The Department of Health in WA has already felt the need to issue a warning following an incident in which a charcoal barbeque was brought indoors resulting in the occupant becoming the first reported sufferer of carbon monoxide poisoning this winter.
The combustion products produced by flue-less gas heaters include a number of pollutants such as nitrogen dioxide and carbon monoxide. Water vapour is also produced which can directly affect health, particularly in those with current respiratory sensitivities, by increasing the growth of moulds and dust mites.
By law, any room where a flue-less gas heater is operated, two permanent ventilation openings must be installed, one at a high level and one at a low level, and both must be connected to a source of air outside the building.
It is of paramount importance that manufacturers' recommendations are fully understood and strictly adhered to. All gas appliances should be serviced by a licensed gas fitter bi-annually, or annually if they are over ten years old. Flue-less gas space heaters should never be used in a bedroom, bathroom or caravan.
To reap the most benefit from gas space heaters, the following should be undertaken in preparation for winter:
Check the service sticker on the appliance; is it due for a service? Always employ a licensed gas fitter or service agent.
When using a flue-less heater, ensure the room is adequately ventilated.
Make sure that permanent ventilation openings are not blocked.
Check flues are not obstructed.
Make sure that roof insulation is not obstructing a heater in the roof loft space.
Check the outer case of your space heater. Is it discoloured? Discolouration is an indication of a faulty flue and that it is time to have it serviced by a licensed gas fitter.
If you have difficulty re-lighting the gas appliance, call a licensed gas fitter or service agent.
If the heater's flame is yellow this may indicate that the appliance is not running correctly and requires servicing.
Carbon monoxide is odourless and colourless, but can cause illness and death. A pro-active approach should be taken with your gas heating appliances to ensure that you and your loved ones do not fall victim to this silent killer.
As part of Cap-It-All Building Inspections' Pre-Purchase Comprehensive Building Inspection, we will inspect for adequate sources of ventilation for gas bayonets within the home you're purchasing, and report on any possible hazards to you and your family's health and safety.